THE TIP
How to Trim, Cut and Use Rhubarb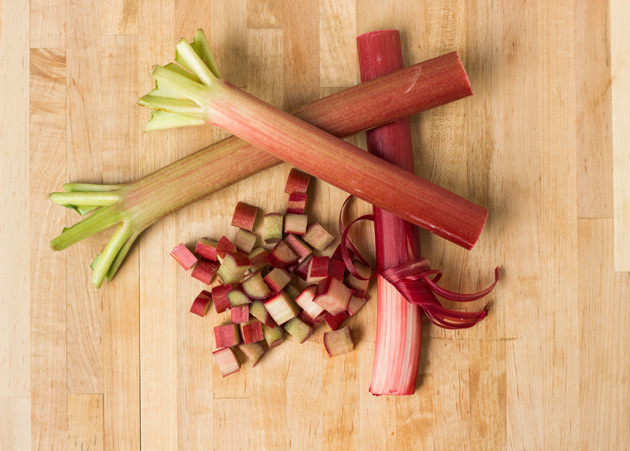 With its long, firm celery-like stalks, it's hard to imagine that rhubarb can turn into something sweet. A sure sign of spring and summer, when cooked down, rhubarb has a pleasantly tart-sweet taste that's delicious in desserts and drinks. If you've never worked with rhubarb before, here's how to use it:
If the rhubarb has any leaves, trim these off and discard (some say they are toxic)

Trim the ends of the stalks like you would celery

Use a small pairing knife to pull up the edge and peel off the tough outer strands. Some people skip this step but we think it helps give cooked rhubarb a better consistency.

Cut the rhubarb into chunks and use as directed.
Turned it into a rhubarb simple syrup or cooked down with strawberries for any number of applications (like this compote), a few stalks of rhubarb go a long way to give your spring and summer dishes a true taste of the season.
Get more hand-picked recipes and cooking tips right in your inbox.